About CPM Environmental LLC
Affiliations & Accreditations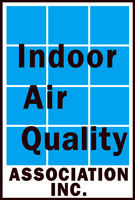 A healthy home environment is essential for your family's wellbeing. Letting problems like asbestos and mold fester dramatically increases health risks for your loved ones. And furthermore, these problems are detrimental to your home's value and can cost you more time and money if you try to sell your home in the future. Eradicating these threats requires knowledge and experience, and without the help of a trusted contractor, you leave yourself open to further harm.
CPM Environmental LLC has nearly 10 years of experience treating and removing asbestos, mold, and other environmentally hazardous substances. We are dedicated to eliminating these dangers from your home, improving your quality of life and maintaining your home's structural integrity in the process! All of our technicians are fully trained and certified, and remain updated on the industry's effective elimination methods. We care about our customers and work hard to achieve complete customer satisfaction. And ultimately, we want to drastically reduce the suffering of our fellow community members due to these threats! If you are looking for asbestos, mold, and air quality specialists – you've come to the right place!
About the Owner
Mark Costantini has over 15 years of environmental and construction experience. He has run both large and small asbestos jobs in both NY and CT. These jobs have ranged from residential to commercial and industrial jobs, but are always completed on time and on budget. Because of Mark's high standards, impeccable success rate, and excellent customer service reviews, he has been trusted by residential homeowners and large organizations alike. For example, Mark has a lot of experience with United States military projects and has successfully completed over $20,000,000 dollars of work for the United States Coast Guard and the U.S. Navy.
Mark is proud to offer these services to residences and businesses in the area, because he knows what a huge impact they will make in his customers' lives. He is happy to be a part of such an important and beneficial industry!
Affiliations and Certifications
CPM Environmental LLC is a part of a number of organizations that bolster our knowledge and help us best serve our customers. We are a member of the U.S. Green Building Council, a non-profit organization dedicated to sustainable building design and construction. We are also a National Association of Mold Professionals member, which provides mold training, certification, and continuing education. As a part of the Indoor Air Quality Association, Inc., we help promote the exchange of indoor environmental information for the safety of the general public. And finally, we are an EPA Lead Safe Certified contractor, proving our prowess in handling lead threats. We are proud of these affiliations and the high standard of service we can provide with their help!
Project Profiles
CPM Environmental LLC has worked with a number of large clients providing asbestos abatement and other services. Recently, we have completed asbestos and demolition services for two schools in Connecticut, the Chatfield School in Seymour and the Wilbur Cross school in Bridgeport. We have also worked for the American International College in Springfield, MA and FD Rich in Stamford, CT, also performing asbestos and demolition work. And finally, we had an extensive contract with the United States Coast Guard in New Haven, CT for similar services
Our efficient, effective work impressed and pleased these clients. And we know that since we can complete large-scale projects like the ones listed above, we are more than prepared for any future projects you might have for us!
Looking for a price? Get a no cost, no obligation free estimate.